Why White Shutters are the Premiere Shutter Color in Chicago
Material, style, and color. Those are the three most important qualities that determine how a new window treatment will look in your home. Though different styles and materials of
plantation shutters
are common, the most common shutter color is easily white.
So why is white the most popular color for plantation shutters? Let's take a look at some of the reasons why white shutters have been a Chicago window staple for so many years.
White Shutters Are Timeless
Deluxe shutters such as Polywood® plantation shutters are designed to last years and years, so white is a fantastic color option. That's because white furnishings are timeless, and will never be out of style. No matter what new color trends appear or disappear over time, white will always match them. And whether a home has very intricate or basic style, the timeless look and straight lines of white plantation shutters fit in without a hitch.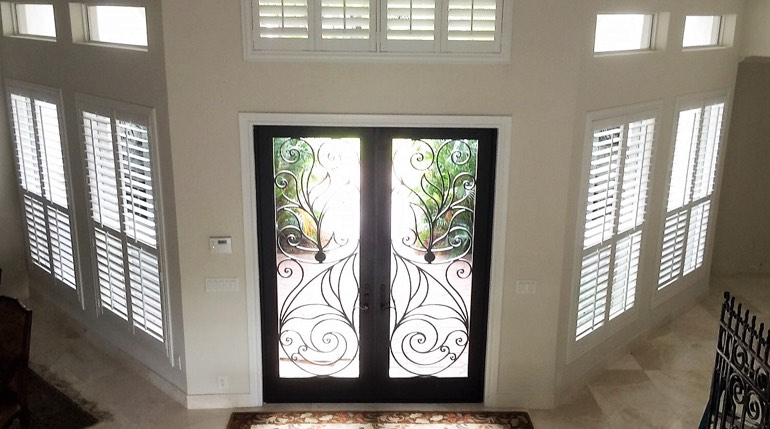 Need proof? Just take a look at the different styles of houses that can use white plantation shutters. Craftsman style, mid-century modern, ranch, prairie, and most other styles of home all frequently utilize white shutters in their design. It's obvious that white shutters span generations.
White Shutters Are Energy Efficient
One of the best perks of plantation shutters is their unrivaled energy efficiency. Polywood shutters are able to block up to 30 of heat that moves through your window, and there's no better energy-blocking window treatment available in Chicago.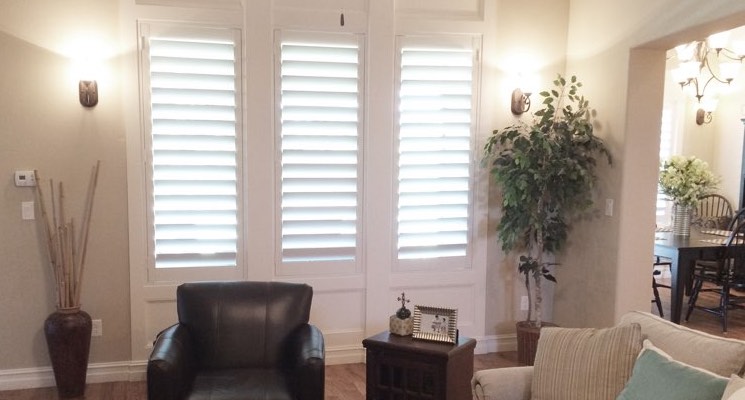 So what difference does color make? You might already be aware that lighter shades tend to reflect heat, while darker colors tend to absorb it. That means that a white shutter won't let heat easily pass into your house, unlike a dark color. If you've ever stepped barefoot onto a faux-wood deck that's been baking in the sun, you've learned how much heat it can accumulate. The darker the color of your shutter, the more energy it will take in and pass through into your space.
White Shutters Give You Design Freedom
Your Chicago home is a reflection of your own personality, so the ability to fully express your creativity through your home design is vital. Few window treatments give you the same creative freedom that white plantation shutters do. Here's why.
White is one of the best complementary neutral colors. Which means it won't complicate a color scheme, so you aren't forced into a specific palette in your space.

White shutters let you skirt "the rules." You might have heard the advice to exactly match your window treatments to your trim, but with white shutters that's not always necessary. Since white shutters are so complementary, they can perfectly fit with non-white trim.

If you need to combine window treatments, white plantation shutters give a great contrast to different colors of curtains, drapes, and other fabric window treatments.
There are many reasons why white plantation shutters are the most popular, and we've only looked at a fraction of them here. To learn more about the benefits of white shutters, call Sunburst Shutters Chicago at
847-250-6544
today or use the form below to schedule a free in-home window design consultation.