When Is It Time To Replace Those Outdated Vertical Blinds In Chicago?
In the 1970's, homeowners in Chicago looked for a window covering that would fully cover large, picture windows and sliding glass doors. These vertical -- or Venetian -- blinds came onto the scene as an efficient window covering that employed long vinyl stats that were suspended from a track.
However, now that we have landed in the 21st century, these once trendy treatments are starting to resemble out-of-date relics that should stay in the past. Instead, there are cleaner and more energy-efficient window coverings that allow you to update your decor and replace those vertical blinds.
The Issues With Vertical Blinds
While vertical blinds were cutting edge back in the day, now we view them for their problems rather than their benefits.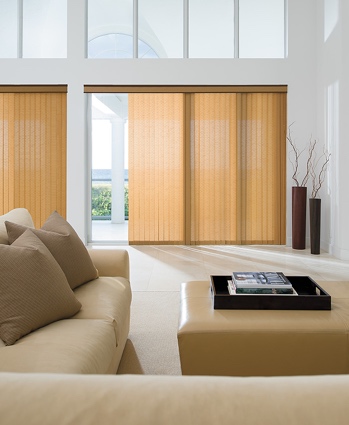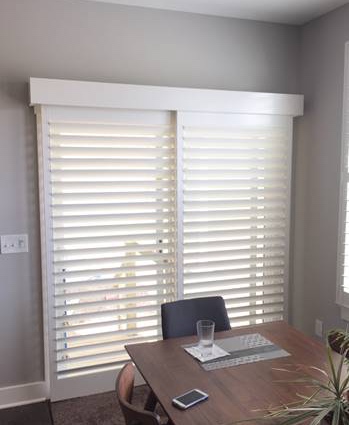 They're noisy. With a modest breeze from a vent -- or even when someone walks by -- they clank together.
They easily tear down. You can easily pull apart a slat or misalign a vane so they don't rotate or open right.
They show fingerprints and dust. Vertical blinds are usually derived of vinyl that yellows, fades, and can easily get stained with dust, dirt, and grime.

They won't adequately cover your windows. Because these window coverings sway and tear down so easily, they never appear fully closed.
What Are More Effective Window Treatments Than Vertical Blinds?
To update your outdated vertical blinds, you have a variety of stylish options: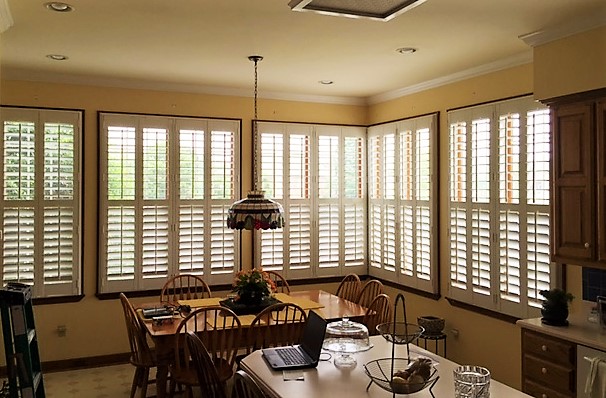 Plantation Shutters: Unlike vertical blinds, plantation shutters never go out of style. With their solid louvers, plantation shutters will block sun glare and heat loss. They completely seal off the window so they won't swing in the breeze or break easily. If you pick a faux wood plantation shutter, like our Polywood® shutters, then you'll also experience an extra layer of energy efficiency.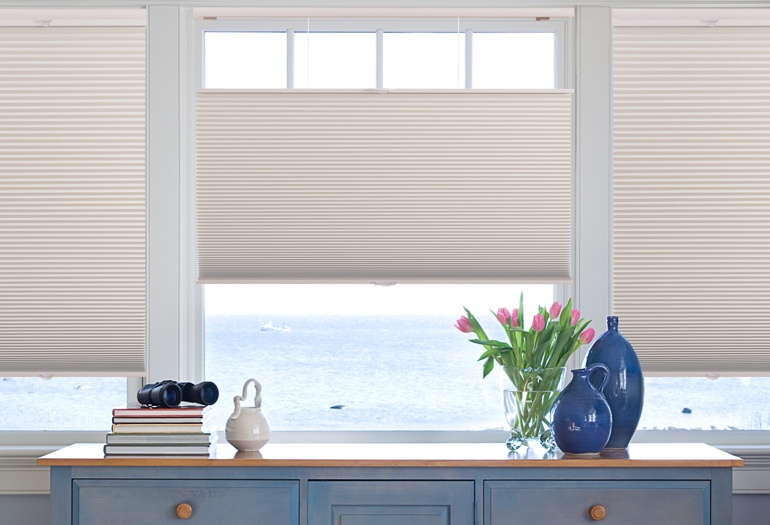 Cellular shades: Cell shades can replace your vertical blinds on large picture windows, as they are are constructed from a fabric material that refreshes your decor. Available in a variety of colors, these coverings can stop light by sliding top-down or bottom-up. Cell shades also might use sheer material so sunlight light can illuminate the room when closed. Find more options for window shades in Chicago.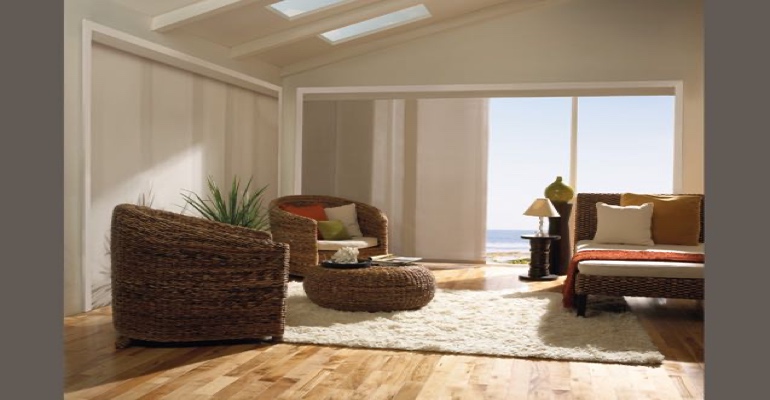 Panel Tracks: Panel tracks can resemble vertical blinds, as they hang loosely from a suspended track. These wood or fabric panels don't have the same problems as vertical blinds though, with their substantial, overlapping panels.
Let Sunburst Shutters Help You Replace Your Inefficient Vertical Blinds
If you're wanting to replace your out-of-date vertical blinds, then it's time to call your Chicago Sunburst rep. We'll come to you with different coverings to see what window treatment is best for your home. Just call 847-250-6544 for your in-home consultation.