Your Guide To Choosing Window Treatments In Chicago
light management and durability make a good window treatment. Bad window treatments won't withstand daily use and make it difficult to adjust the levels of privacy and sunlight in your Chicago home. Is it possible to be certain you buy window treatments that you love now and won't regret later? Use this guide of suggestions for choosing window treatments in Chicago to get the best coverings for your needs.
Don't Buy The Least Expensive Choice When Choosing Window Treatments In Chicago
If you're considering costs, it's tempting to buy bargain window shades or blinds, but you'll quickly be sorry. Low-quality window treatments don't look nice. They are typically flimsy and allow unwanted air and exterior light even when closed. In many cases they become damaged or fade in little time. If you always choose substandard options, you will likely waste lots of your valuable time and pay switching them out more than you want.
Do Pick Window Coverings That Are Solidly Constructed
Choosing window treatments in Chicago is like investing in your property. You need to search for options that are appealing and built with quality materials. That way, you'll love how they look in your home, and they'll last for a long time.
When considering rugged window treatments, Polywood® shutters last the longest. These elegant louvered shutters are made of a faux-wood material that isn't subject to warping, chipping, and cracking because of changes in temperature or humidity. You are able to hang Polywood shutters in a cooler spot like an attic and a steamy master bath, and they'll still look great for many years to come. The classic style also blends well with all kinds of decor, so you'll never have to change them due to the current interior design craze.
Don't Get Ready-made Window Treatments
Purchasing off-the-shelf window treatments at the store is a possible choice, but you'll soon regret it when you find that they don't fit your windows very well. Your windows may be an uncommon size or they might have fluctuated by the settling of your house, so you won't find treatments that accommodate them at home improvement stores. Everything might be too large and not fit within the opening or too narrow and leave gaps at the sides.
You also won't have as many choices on the store shelves. Stores generally only carry very common window treatments. If you want attractive window treatments to blend perfectly with your home's design or if you have a particular goal for managing sunshine or improving energy efficiency, you should look into a more customized approach.
Do Select Custom-made Window Treatments That Are Perfect For Your Property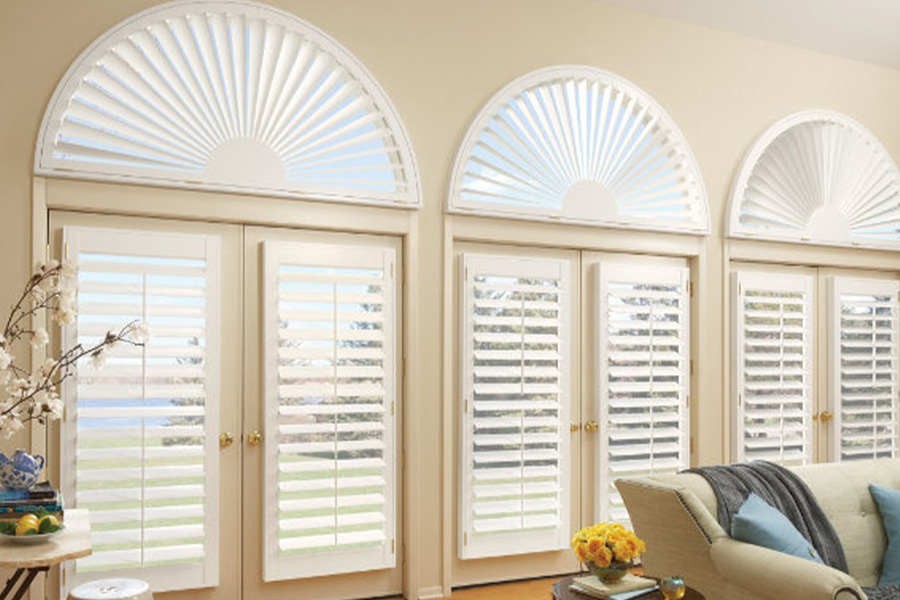 Made-to-order window treatments are a better choice as they fit your windows' precise measurements, even on unique window shapes. There are no uncovered areas around the border that may allow prying eyes, sun glare, or drafts. You might install custom-made products like room-darkening shades to keep a hot sunny room cool and comfortable. Or close the adjustable slats on your customized shutters for total privacy.
Discover The Best in Customized Window Treatments At Sunburst Shutters Chicago
Consult with Sunburst Shutters Chicago and we'll make choosing window treatments in Chicago a breeze. We have the finest quality products and offer various custom options to create solutions that work best your interior. To schedule a free in-home consultation, just call us at 847-250-6544 or fill out the following form.