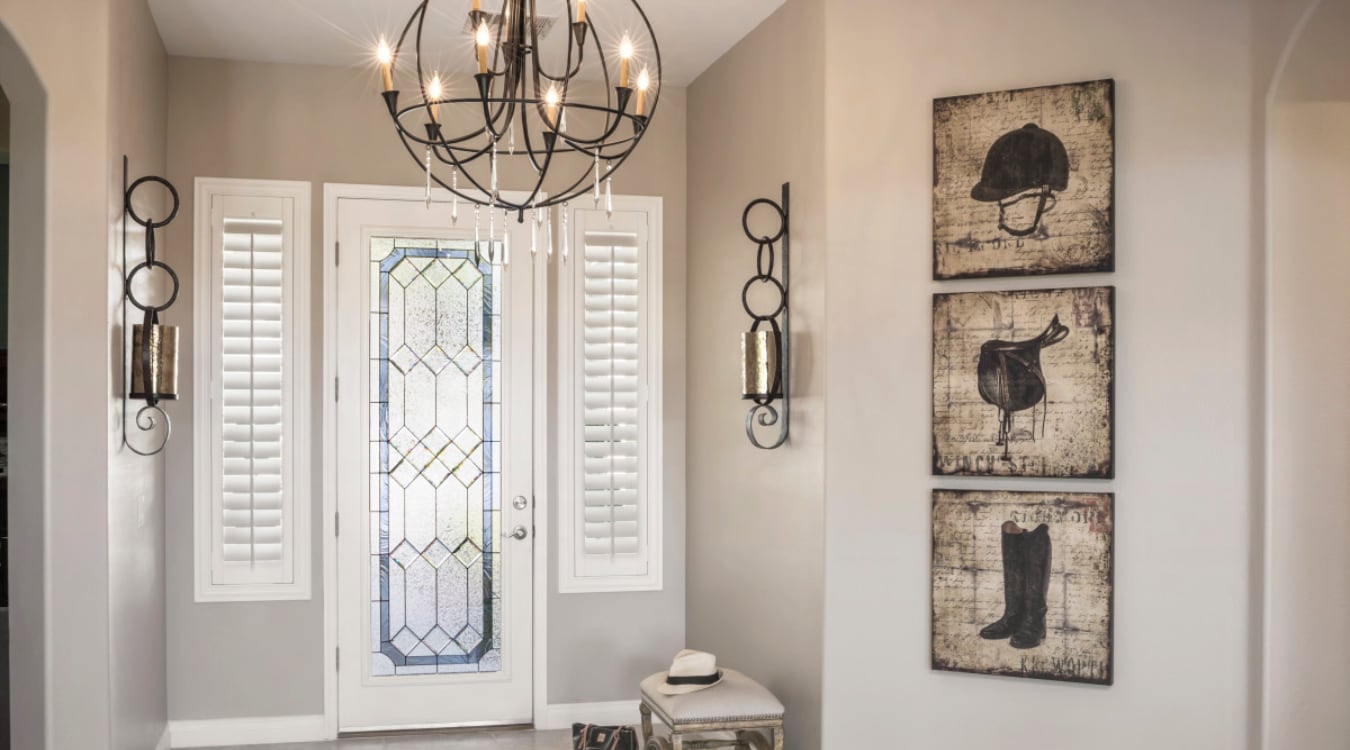 What Are The Most Preferred Front Door Window Treatments For Chicago?
When covering a window on a front entryway, you don't want something that sways when you use the door or hides specialty shaped windows like blinds and shades do. You need something that covers your front door windows to manage privacy and light and shows off their appearance. That leaves adaptable plantation shutters as your preferred choice for front door window treatments in Chicago. They fit every window to achieve the coverage and elegance you desire in your entrance.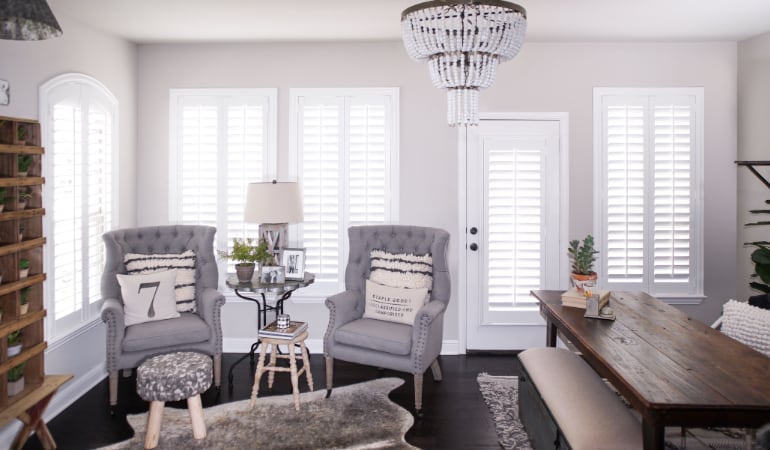 Interior Shutters Offer Total Coverage For Front Door Windows
You'll often observe shades and blinds on doors, but they aren't the most preferred front door window treatments for Chicago homeowners who want to control privacy and sunlight in their entrances. They swing at the smallest motion, giving a peek into the interior of your home even after the door shuts.
If you don't want your window covers smacking against the door, interior shutters are your best choice. They affix to the window frame and every piece stays in place. They won't bump the hinges or get pull cords stuck in the door.
Then, you can slant the louvers to bring in light and privacy. Close them to protect your home from prying passersby and UV rays or open them for filtered light. If you wish for full light, you can open the shutter panel and let it come in. When somebody pushes your doorbell, tilt open your shutter louvers to look at your stoop and see who is there.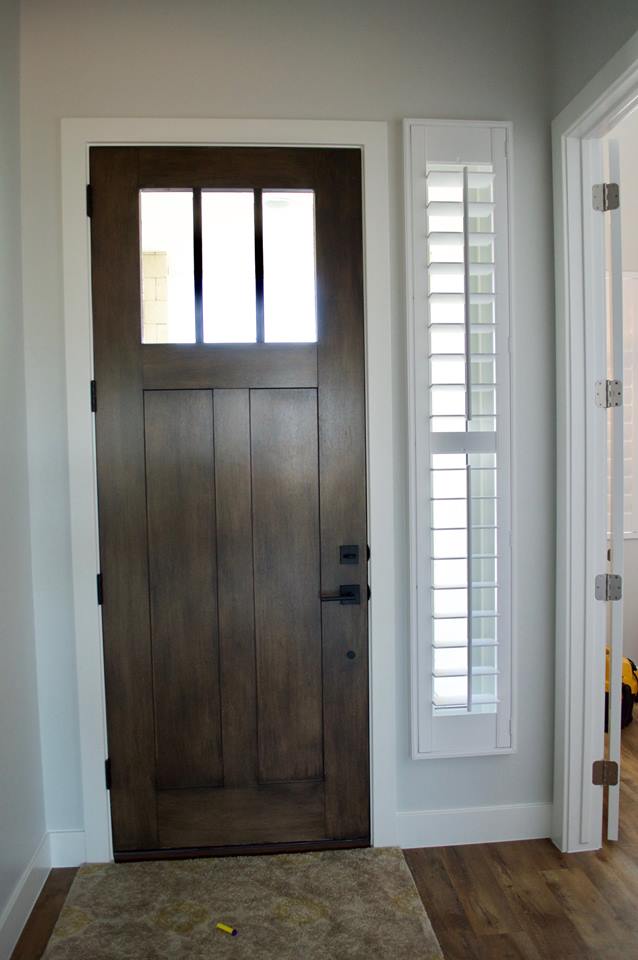 Plantation Shutters Provide Tricky Sidelight Windows With A Custom Appearance
Sidelights are the thin windows that flank a door. They give your entryway increased sunlight and a view outdoors. They also allow people to see directly into your Chicago house or they blind you with bright sunlight if you don't find a way to cover them.
Being so thin, sidelights look best with custom-made plantation shutters. The neat lines of the shutters flatter slim sidelights that are otherwise hidden by blind strings or waving curtains. Their louvers give your doorway an appealing architectural feature and texture. You can choose from three separate sizes of louvers and many neutral colors to get the look you want. Pick from bright white Polywood® shutters or the warm colors of premium wood Ovation® shutters to easily match or set off the trim around your front door.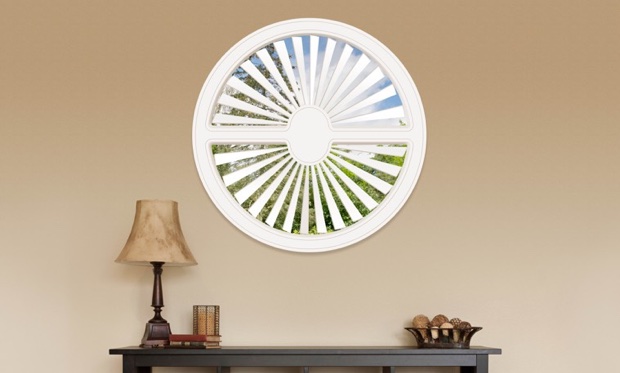 Plantation Shutters Fit Pretty Circle And Eyebrow Windows
"Eyebrow" windows are slim arched windows above doors. You might also see circle windows above doors or on them. Both shapes offer plenty of personality to the exterior of your Chicago home and its entrance but can be an inconvenience if they face a direction that allows in a lot of sunlight.
You may hide these windows with blinds or a shade, but you'll forfeit their pleasant shapes. Instead, consider plantation shutters. Plantation shutters can be custom-made to fit any window shape--even difficult round ones. You can still use them, too. Just like on rectangular window covering simply use the tilt rod to open and close the louvers and redirect or restrict sunlight in your entryway.
Pick Sunburst Shutters Chicago For Your Chicago Front Door Window Treatments
Sunburst Shutters Chicago has window treatments for every window in your Chicago house. Whether you're looking to cover a tricky entryway window or have another window treatment idea in mind, our experts will help you find the right products for you. Just phone us at 847-250-6544 or submit the form below to schedule your no-cost in-home consultation.