When Should You Install A Woven Or Bamboo Shade In Chicago?
If woven fiber and bamboo shades sparked your interest as you went looking for window treatments, you undoubtedly recognized their beauty right away and pictured them in your Chicago house. They unquestionably look unlike traditional fabric window treatments. They perform in a differing fashion, too. Fiber and bamboo shades might not fulfill your window product needs in every situation, but you will discover locations where they are the best possible window treatment. See how you should implement woven and bamboo shades in your Chicago home to completely benefit from these inspired window coverings.
Use Woven Or Bamboo Shades In Chicago To Incorporate A Bit of Nature To Your Interior
Numerous modern interior designs put an emphasis on using natural elements to move a small portion of Mother Nature inside. In the event you already have wood furniture and houseplants, you can turn to woven or bamboo shades in Chicago to add another natural focal point to your interior. You'll find window shades in organic materials like rattan, jute, grasses, and bamboo. Each has its own look to suit your tastes. Their pleasant hues and complex woven compositions are found in limitless variations that bring a warm, lasting appeal to your interior.
Try Woven Shades To Get The Right Amounts Of Privacy And Sunlight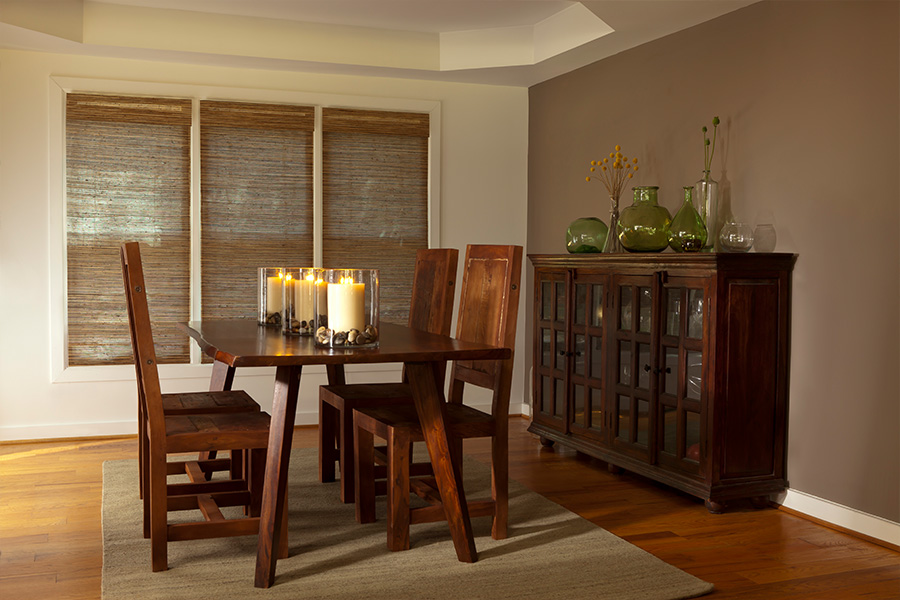 Window coverings should help in delivering the levels of exterior light and privacy you want in your home. There are a multitude of beautiful woods, and each shade lets a different amount of sunlight to shine through, based on the tightness of the weave. You might use loosely woven shades in a kitchen or sitting room for a touch of privacy without losing all that sunlight. Shades with tighter weaves increase your privacy and filter intense sunlight in a living room or home office where you would like some outside light but not sun glare. With that being said, if you want complete privacy and darkness in bedrooms or bathrooms,
plantation shutters
or light-blocking roller shades are your best bet.
Choose Bamboo Shades If You Seek Environmentally Responsible Window Treatments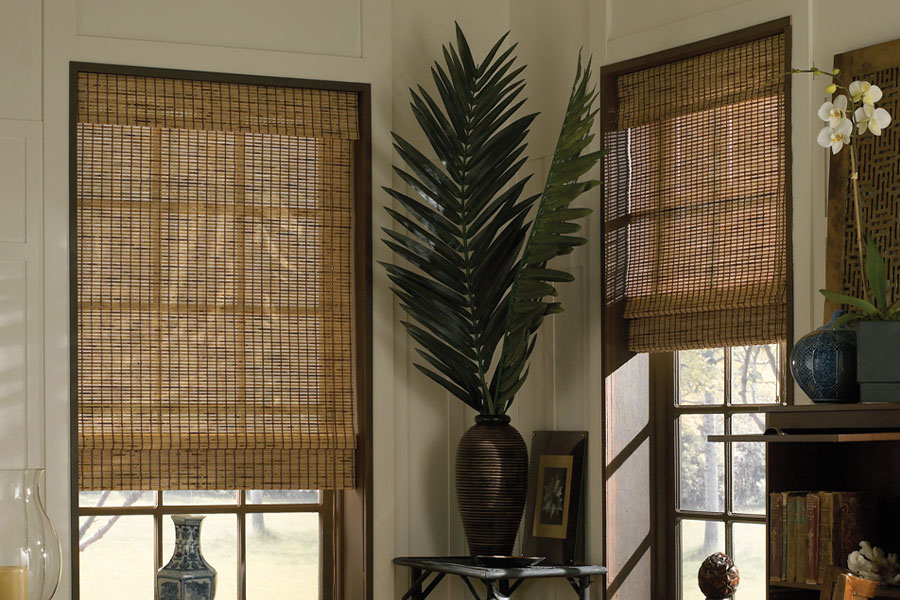 A steadily growing amount of residents are concerned about their impact on the world and seek environmentally conscious products. If you love the planet, use bamboo shades in your Chicago house. Bamboo is a replaceable material because of its quick regrowth. In addition, it doesn't require toxic chemical processing. Bamboo offers strength and flexibility, so it makes durable window shades that last for years to come. If the time comes when you decide to go with something different, bamboo offers 100% biodegradability, dissimilar to synthetic window treatment materials.
Ask The Experts At Sunburst Shutters Chicago About How To Employ Bamboo Shades In Your Chicago House
Sunburst Shutters Chicago supplies the best in woven and bamboo shades for our Chicago clients. We'll take the time to locate the option that is the most suitable for your home and provide a precision installation for you. Get started by calling us today at 847-250-6544 or submit the form below to arrange a no-charge, on-site consultation.