Top Window Treatments For A Home Library In Chicago
The window treatments in a home library in Chicago might seem like an afterthought, but they really do provide a lot to help you design the perfect area for relaxing with a good book. The top choices will let you direct levels of light, privacy, and even the room's temperature! If your home library window treatments fall short of those standards, we propose you consider Polywood® plantation shutters. Here's why it makes sense to change.
Switch From An Open And Bright Or A Slightly Darker And More Secluded Home Library With Faux-wood Plantation Shutters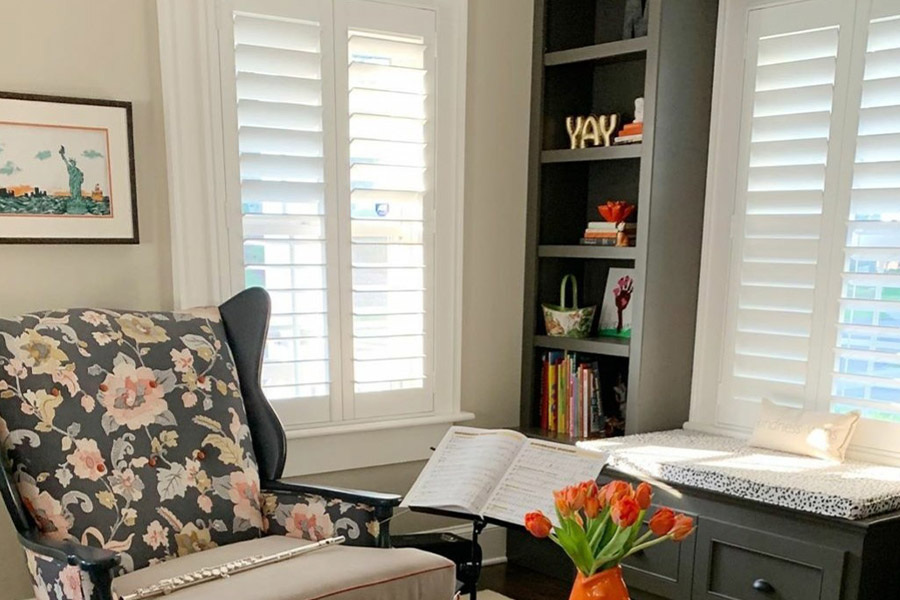 Every home library needs ample light for browsing your favorite reading material. But sometimes too much light hurts your eyes. And what happens when you would like a moody environment for perusing a an edge-of-your-seat thriller? The ideal window treatments for home libraries in Chicago allow you to simply change from bright natural light and a darkened room.
Louvered shutters are a cinch to manipulate. You are able to swing out the panels for full light when your lamps aren't adequate or if you would like to reduce your electric bill. If the sun is too intense, shut the shutter panels but tilt open the slats for the perfect level of illumination. You may even shift the louvers to divert excessive sun rays off your page or reading device and enjoy the ideal balance of light to eliminate eye strain. And when you would like a darker, cozier home library, the non-transparent shutter components shut tightly for a completely darkened room.
Block Outdoor Disruptions While Reading With Polywood Shutters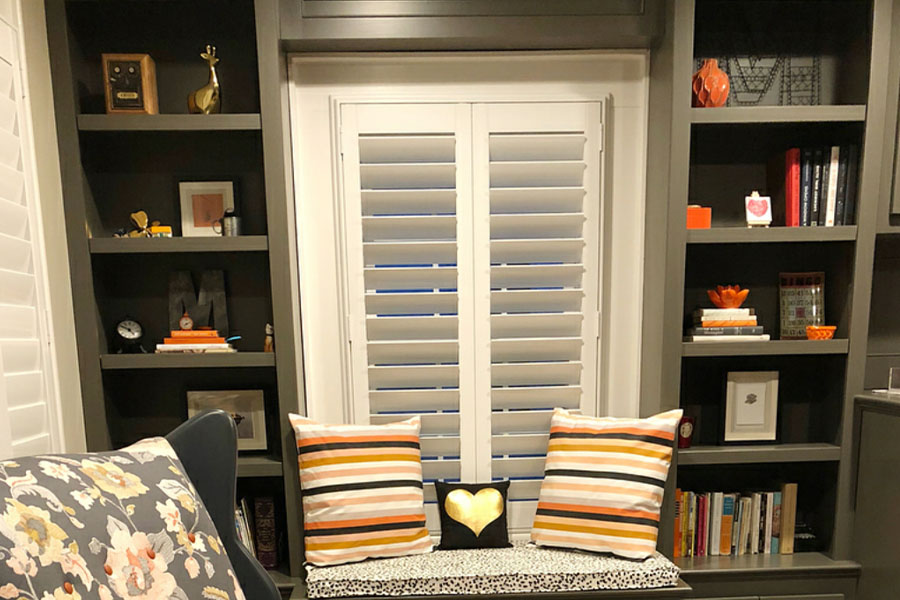 If the time comes to settle down with that new mystery you've been itching to read, the last thing you want is a racket from outside. Composite interior shutters are able to limit these interruptions when you want complete peace and quiet. All you have to do is close the shutter panels and slats if you prefer not to catch sight of neighbors or Chicago traffic in your peripheral view as you try to enjoy your book. Your sealed shutters will keep strangers from seeing you in your private area as well. And unlike many window coverings, you have the ability to shift your slats to bring in some light to see by while preventing views from the exterior.
Solid faux-wood shutters are also great at suppressing excessive exterior noise compared to window shades and blinds. Did someone crank up his weed wacker right when you had arrived at the good part of your book? Shut your shutters for a bit of peace and quiet as you read.
Halt Drafts With Polywood's Superior Insulation Properties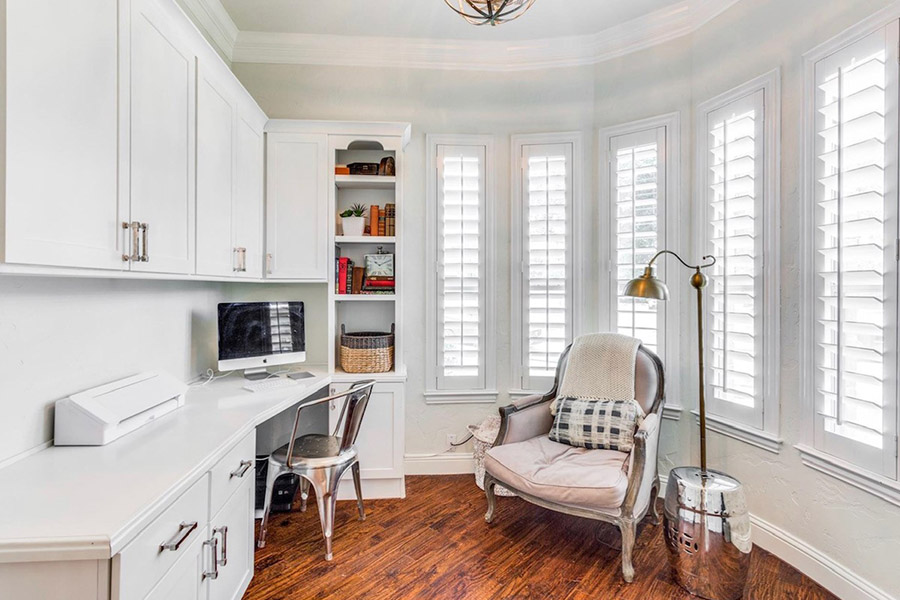 Along with providing solutions for sun and exterior disturbances, your distinctive faux-wood shutters keep out drafts that can chill you while you repose in your preferred recliner.
Polywood shutters provide better energy efficiency
than any other product. Both frigid drafts and warm UV rays aren't able to get through their faux wood. And their exceptional production prevents outdoor air from slipping past edges. These shutters can prevent around 30 degrees of temperature loss from your room's windows to protect your books from the sun's rays and drafts while maintaining your comfort.
Sunburst Shutters Chicago Has The Best Window Treatments For Your Home Library In Chicago
Come up with the ideal area for reading and relaxing with Polywood shutters from Sunburst. We bring examples to your home to demonstrate how they will transform your space. We then build your window treatments to the precise measurements of your windows. Start today by calling 847-250-6544 or fill out the form on this page to schedule your complimentary on-site consultation.