The Best Awning Window Treatments In Chicago
Awning windows in Chicago can prove hard to cover while still taking advantage of their benefits. They use a hinge from above and open outward from the lower end if you turn a crank. You'll often see them higher up the walls than other window varieties and in humid rooms like master baths and kitchens where you want extra air circulation. You will also find they're generally wider than they are tall.
Versatile Polywood® plantation shutters are well-suited to the challenges of awning window treatments in Chicago. They move easily, fit the different measurements of awning windows, and offer a defense against water damage. Here's why Polywood shutters are your preferred option in awning window treatments.
Polywood Shutters Are The Most Suitable Choice For Awning Windows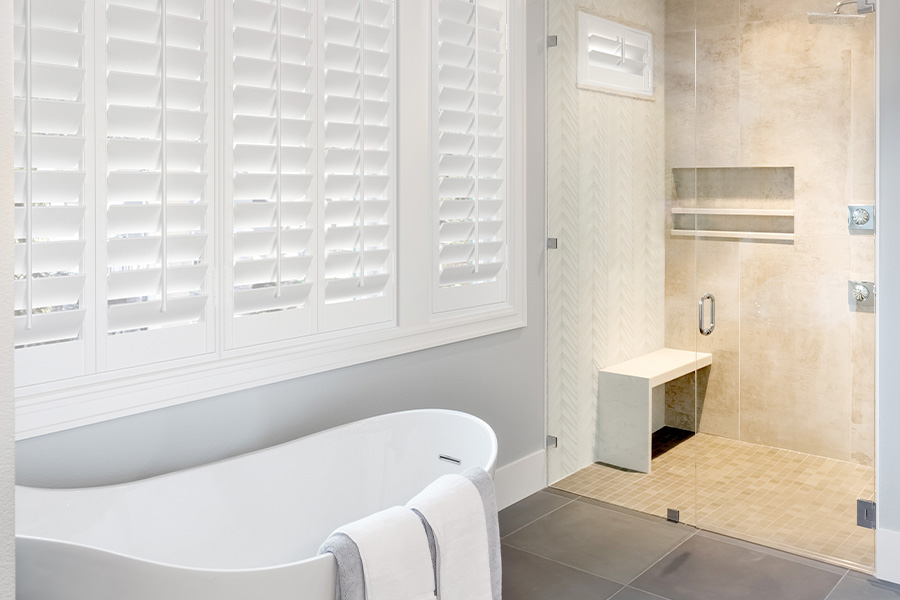 Awning windows are intended to bring your home plenty of light and air circulation, so you wouldn't install window treatments that limit those benefits. Polywood shutters are perfect as they offer various means to control natural light, ventilation, and privacy. You are able to open up their panels to the left and right when you want full light or a breath of wind from your awning windows or tilt open their louvers for your preferred amount of sun. If your awning windows are higher up your walls, sunlight might infiltrate at an awkward angle. Louvers can shift outdoor light if it generates glare on a mirror or other surface or shines in your eyes.
When your awning windows are further up the wall, shutters will still be a cinch to operate. There's no need to extend to the top of the window to move them like you do with alternative products like shades. Just open or close the slats and panels using the tilt rod from wherever you can. Shutters don't have cords that can swing and catch on your cranking assembly either!
Polywood Shutters Accommodate Wider Awning Windows For Great Insulation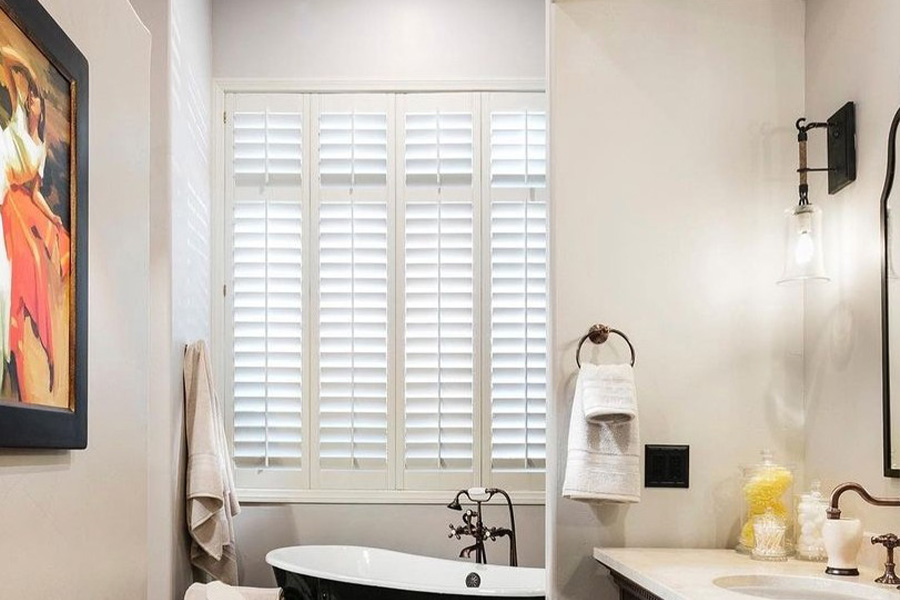 Since awning windows are typically greater in width than height, you probably won't locate store-bought products that fit them correctly. Use
customized plantation shutters
instead. Their frame is fabricated around your window's precise measurements to ensure a ideal fit. This exacting craftsmanship is more attractive and inhibits spaces for light or breezes to enter. The components can even be customized for your awning window cranking mechanism, so it's freely accessible.
Polywood shutters have the added bonus of innovative weatherstripping that enhances your window insulation if you close them. This insulation quality aids in keeping the room at a comfortable temperature and reduces your energy bills.
Polywood Shutters Stand Up Against Damp Conditions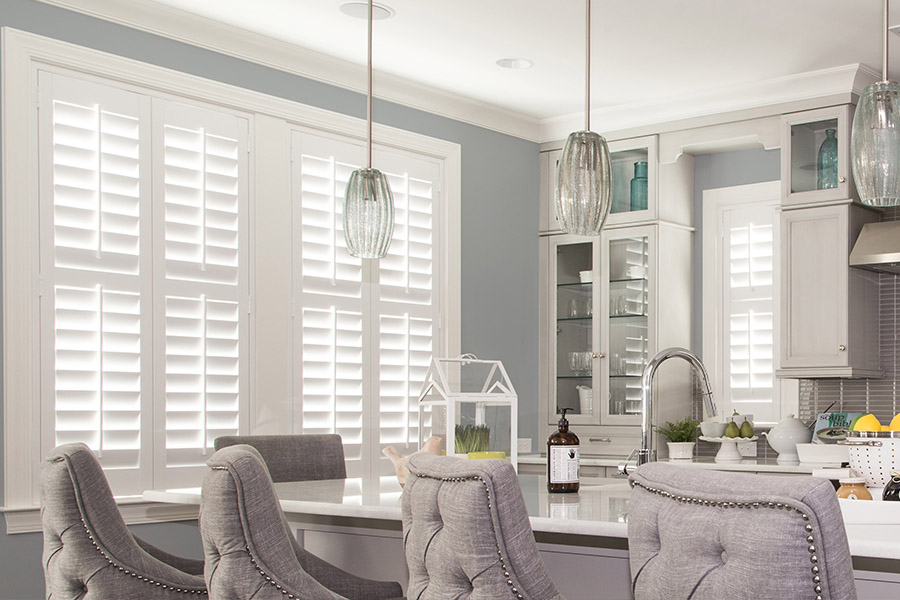 You'll frequently notice Chicago awning windows in kitchens or bathrooms for extra ventilation. Unfortunately, the constant moisture and warmth in these areas can wreck traditional window treatments. This won't be a concern with Polywood shutters! The faux material and tough exterior finish doesn't crack, discolor, or warp from the humid environment. You can put them on awning windows near the shower or overlooking the kitchen sink, and they'll stay in perfect shape for as long as you stay in the house.
Sturdy Polywood shutters are easy to clean, too, even when your awning windows are difficult to access. As an alternative to taking them down to throw in the wash like curtains or struggling to reach them with a vacuum attachment like shades, simply dust them with an extendable duster. In the event your kitchen or bathroom shutters become tacky, all they require is a little wipe down with a damp cloth.
Sunburst Shutters Chicago Has The Best Awning Window Treatments For Chicago Homes
Sunburst Shutters Chicago is here to help you pick awning window treatments you love from our impressive collection of choices. We bring samples to your house so you are able to see how amazing our quality window fashions look in your space. Simply dial 847-250-6544 or submit the form below to schedule your complimentary in-home consultation.