Ideal Window Treatments For Palladian Windows In Chicago
Stylish Palladian windows offer a special touch to your Chicago property. These substantial windows featuring a tall arched window flanked by two smaller rectangular windows provide lots of sunshine and a spectacular view. But how do you place something over these majestic windows for darkness and privacy without obscuring their shape?
Louvered shutters are the ideal window treatments for Palladian windows in Chicago. That's because shutters are hand-crafted to fit the exact measurements of your project. They keep the shape, provide excellent light and privacy control, and match the incredible beauty of your Palladian windows.
Interior Shutters Match The Unique Shape Of Your Palladian Window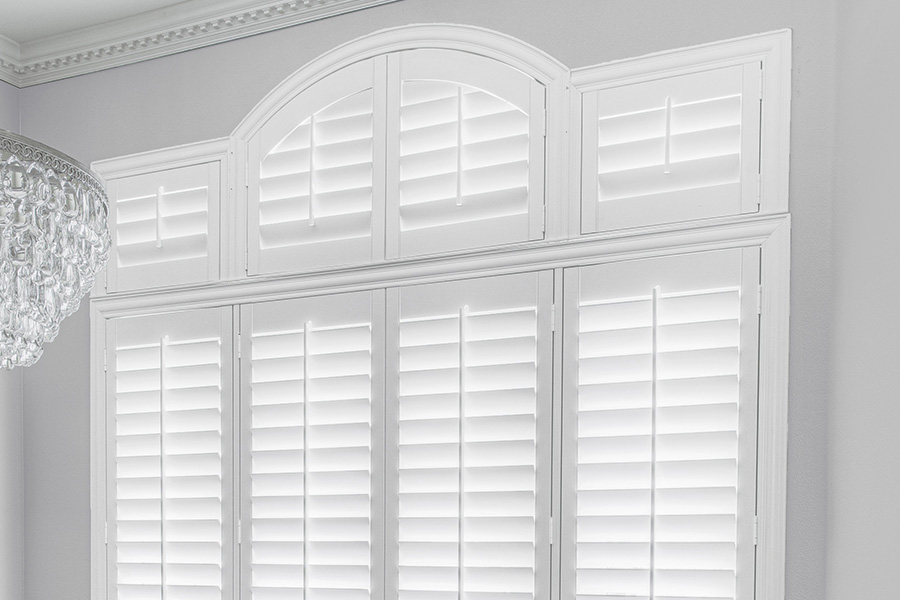 In the event you have such an eye-catching feature as a Palladian window, you would never wish to cover its unique style. Although traditional products like curtains provide some ability to control light and privacy, these rectangular options will either obscure your arched window in the middle or leave the upper part uncovered and let light in.
Customized louvered shutters give you the best of both worlds. Both natural wood and composite shutters are constructed to fit your window's exact size and shape. A framework is built around the opening, and louver-filled panels are designed to fit in the framework. If you have an arched window like a Palladian window, you can choose to have the panels stretch to the highest part of your arch and utilize the same rounded border as the surrounding frame, or you might have the arch handled by itself and insert a half-round sunburst. Either way, the slats remain adjustable so you always have great command over the levels of privacy and light.
Interior Shutters Let You Manage Natural Light And Privacy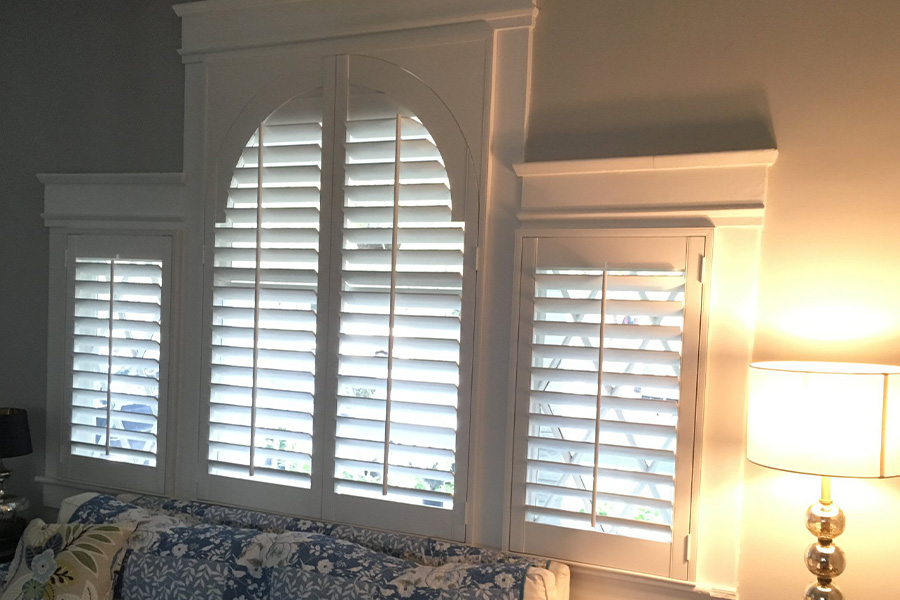 By providing such a great fit, louvered shutters allow you to enjoy total control over how much sunshine and privacy you experience with your Palladium windows. Properly placed plantation shutters leave no gaps between the window and the shutter's framework, and by closing the slats, you eliminate sun glare and enjoy enhanced privacy. This attention to detail makes interior shutters extremely energy efficient too.
Faux-wood shutters,
particularly, offer additional energy conservation with their exclusive insulating ability.
Needless to say, sometimes you desire to see the outside world through your Palladian window and flood the room with natural light. If you want to brighten the mood, adjust the slats until you get the view or illumination you require. You are able to move the the slats to redirect glare away from any reflective objects or away from your eyes too.
Louvered Shutters Highlight The Appeal Of Your Palladian Window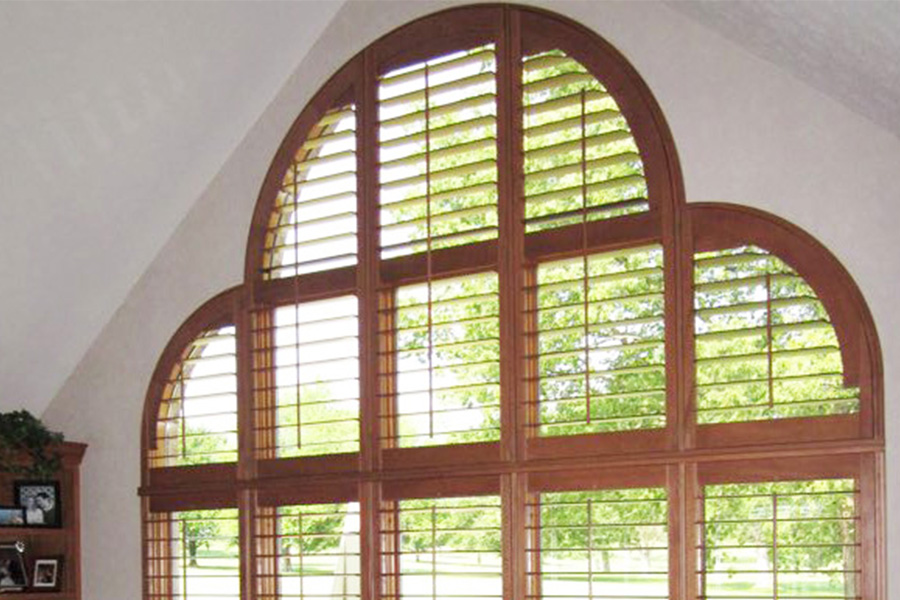 A magnificent window requires comparatively enticing window treatments. Interior shutters look stunning as window treatments on Palladian windows in Chicago. They add breathtaking design elements and appeal to any space and are a definite upgrade over ordinary drapes or other options. You also have the opportunity to design the look you desire with custom options like material, color, and frame style. Choose modern and stylish with white faux-wood shutters and a narrow frame or traditional with
real wood Ovation shutters
with a luxurious wood stain and decorative frame. With so many choices, it's not hard to customize interior shutters that match your existing interior.
Talk To The Specialists At Sunburst About Window Treatments For Palladian Windows In Chicago
Sunburst Shutters Chicago goes above and beyond to ensure you locate the perfect window treatment for any window in your house. We will walk you through our vast selection of deluxe window fashions and expertly install your new shutters so they function perfectly and look great. Start your project with a free in-home consultation by calling 847-250-6544 or by submitting the form below.